Social Program
Monday, April 16, 2018
Monday, 13:45-18:00
Forensic Camera Model Identification Challenge
The Signal Processing Cup student competition gives students the opportunity to work together to solve real-life problems using signal processing methods. After students submit their work, three final teams are selected to present their work and compete for the grand prize at ICASSP!
The three finalists will be presenting their work for this final competition. Come an see the action. Attendance is free
---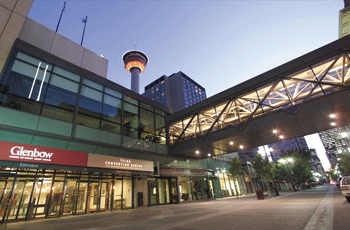 Conference Welcome Reception
Monday, April 16, 18:30-20:30
"Welcome to Calgary" — A brief taste of local culture and a genuine Calgary welcome. A selection of local beverages and appetizers will be offered for your enjoyment. Truly a great way to reconnect with your counterparts and kick off ICASSP2018!
---
Tuesday, April 17, 2018
Tuesday, 17:30-19:30
Reverse Engineering Success: Your Guaranteed Way to Impactful Success!
Sometimes success may not happen or it comes with limited results due to shortcomings in planning, execution or goal setting. During this event, Dr. Khaled El-Maleh, Senior Director of Technology, Qualcomm, will share some personal thoughts and industry experiences related to achieving impactful success. He will cover examples from career management, technology innovation, and entrepreneurship. His talk will be followed by a networking reception to connect young professionals and industry professionals to exchange ideas, share resources, and discuss careers and entrepreneurship in a casual setting.
Registration is required for attendance. Visit the conference registration page to add the IEEE SPS Young Professionals Networking Reception to your registration package!
Click here to go to the registration page
---
Wednesday, April 18, 2018
Wednesday, April 18, 12:00-14:00
Join the IEEE Women in Signal Processing (WISP) Committee for lunch followed by a panel discussion with distinguished SPS members as they shed light on the IEEE Fellow elevation process, including how to start preparing years ahead before you may think you should. Panelists to be announced soon!
All are welcome to attend, and a registration fee of $5.00 is required for attendance. Visit the conference registration page to add the WISP Panel Discussion to your registration!
For any panel related questions, please contact Women in Signal Processing Committee Chair, Namrata Vaswani (namrata@iastate.edu).
SPS Women: we encourage you to add your name to the new Women in Signal Processing Directory, visit the WISP website to learn more.
Click here to go to the registration page
---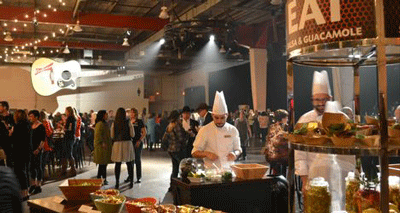 Conference Banquet
Wednesday, April 18, 19:00-22:00
"Welcome to the Stampede" The World Famous Calgary Stampede welcomes the ICASSP2018 conference banquet at the "Big Four" facility. This night will feature the legendary Calgary White Hat ceremony; pictures with "Fred, the Photo Bull"; opportunities to learn more about the Calgary Chuck Wagon races and opportunities to connect with other ICASSP delegates. Entertainment will be provided by the world-famous Painchaud family. It will be an unforgettable night in a unique setting.
Click here to go to the registration page
---
Thursday, April 19, 2018
Thursday, April 19, 12:00-15:00
Are you a student or new graduate ready to take the leap to building your career? Join us at the Student Career Luncheon at ICASSP 2018! Hosted by the IEEE Signal Processing Society, the Student Career Luncheon connects eligible students and graduates with industry representatives to explore job opportunities within their companies. Attendees have the chance to meet with representatives and learn about job openings, while recruiters can meet potential talent and conduct on-site interviews.
Attendance is on an application basis. Students must be accepted to attend. Click here to submit your application to the Student Career Luncheon. You will receive your application decision approximately three weeks before the event.
---
Mix and Mingle Night
Thursday, April 19, evening
This is your opportunity to explore and sample more of the culture of Calgary on your own or with a group of friends. There are over 30 restaurants, 3 theaters, and an assortment of shopping and social spots within walking distance of the Telus Convention Center. Check your registration packets for coupons and special offers provided by Visit Calgary.
Please note: This is not a planned symposium event. Thursday night is intended for attendees to mingle and network on their own while enjoying the sites and restaurants Calgary has to offer.
---
Friday, April 20, 2018
Author Ethics and IEEE New Author Tools
Friday, April 20, 12:00 - 15:00
The Author Ethics and IEEE New Author Tools Workshop will take place on Friday, April 20, 2018 from 12:00 pm to 3:00 pm. The first half of this workshop will provide a comprehensive review of author ethics and best practices that covers the proper preparation of a manuscript, choosing the right publication, application for funding and grants, bibliometric and citation manipulation, submission and the peer review process, and offers suggestions towards the best ethical practices to ensure successful publication. The second half of this workshop will be three presentations about new and updated IEEE tools for authors. The first presentation is from Code Ocean who has partnered with IEEE. This free benefit will enhance your article on IEEE Xplore by assigning a persistent identifier, and then linking your submitted code from your article through their platform. The second presentation will be from IEEE DataPort, a new IEEE product and service in support of submitting data and code in an IEEE dedicated repository. IEEE DataPort will be complimentary for a limited time, after which a modest fee for maintenance and sustainability will be required. The third presentation will be from IEEE Author Center, which is launching its next phase of services. IEEE Author Center is the premier tool that covers everything an author needs to navigate through the author journey from tools and templates, choosing a journal, choosing the correct copyright, posting pre- and post-publication, editorial and production tools, and article dissemination in print and to IEEE Xplore. Please join us for this informative workshop and we welcome your interaction and discussion during the Q&A!
Bill Colacchio, SPS Senior Manager, Publications & Education Strategy and Services, will moderate the event.
Click here to go to the registration page