Conference App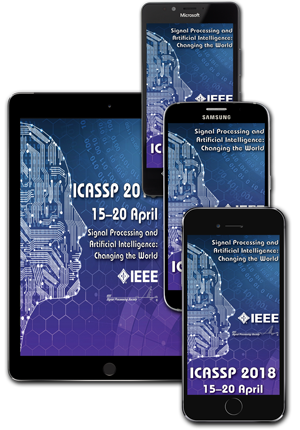 Navigate the 2018 event like a pro with the mobile app, powered by Core-apps.
With the mobile app, you can:
Stay organized with up-to-the-minute Exhibitor, Speaker, and Event information
Receive important real-time communications from Show Organizers
Build a personalized schedule and bookmark exhibitors
Take notes and download event handouts and presentations
Interactively locate session rooms
Rate the sessions you attend and comment on them, too
Find attendees and connect with your colleagues through Friends
Stay in-the-know and join in on social media
Share your event photos and experiences with the Activity Feed
Find Alberta Local Places
And much, much more!
Downloading the App is Easy!
While on your smartphone, point your mobile browser to http://app.core-apps.com/icassp2018 to be directed to the proper download version for your device.
You may scan the QR code to download the app.